Merchandise Update..
Hi all, we have hoodies and puffer jackets for sale.
Hoodies are $78 and have a 4 week turnaround.
Puffer Jackets are $89 and have a 2 week turnaround.
An order form for the hoodies is attached, we don't have an order form for the puffer jackets.
Payment can be made into the clubs bank account.
Hills Rangers Football Club
BSB: 633 000
Account #: 151 181 856
Reference: Surname/Yr/Hoodie or Puffer
If you are interested, please pay then email a copy of the payment receipt and your order details to our Merchandise coordinator, via merchandise@hillsrangers.com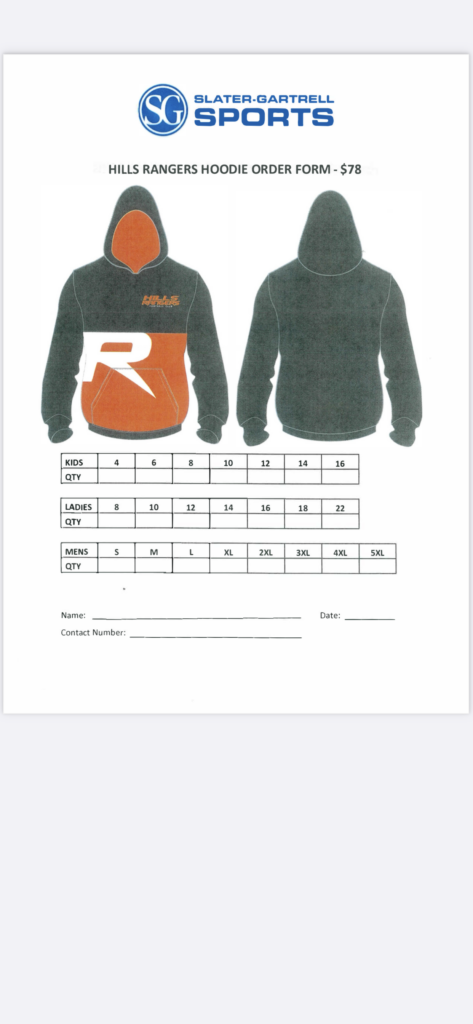 Merchandise including polo's, jackets, shorts, socks, caps and beanies are available for purchase through your team manager.