The Hills Rangers FC was formed prior to the 2014 AFL season, by a merger of the Eastern Hills Hawks and the Darlington-Parkerville Warriors. Triggered by declining participation levels within the Mundaring shire and the desire to provide a more complete pathway for junior football in the hills, the Rangers was initially set up to cater for male youth players from yr 7 through to yr 12 and had plans to establish a colts team.
The article below appeared in the Hills Gazette in December 2013.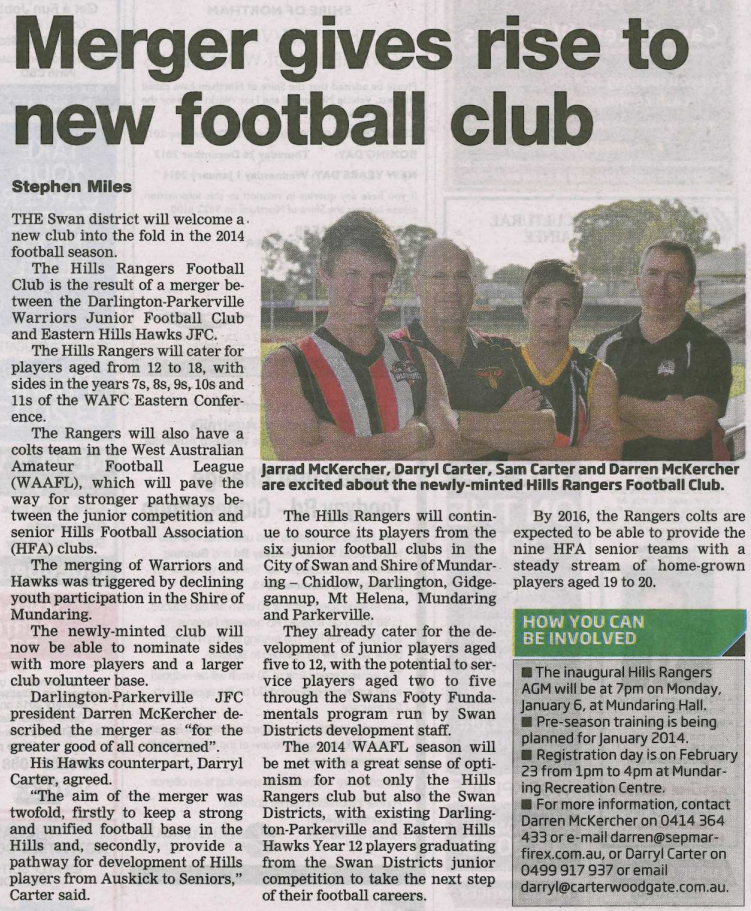 Since the first season in 2014, the club has grown, and now offers teams for both male and female players. See the Teams page to see the current list of teams the Hills Rangers provide.