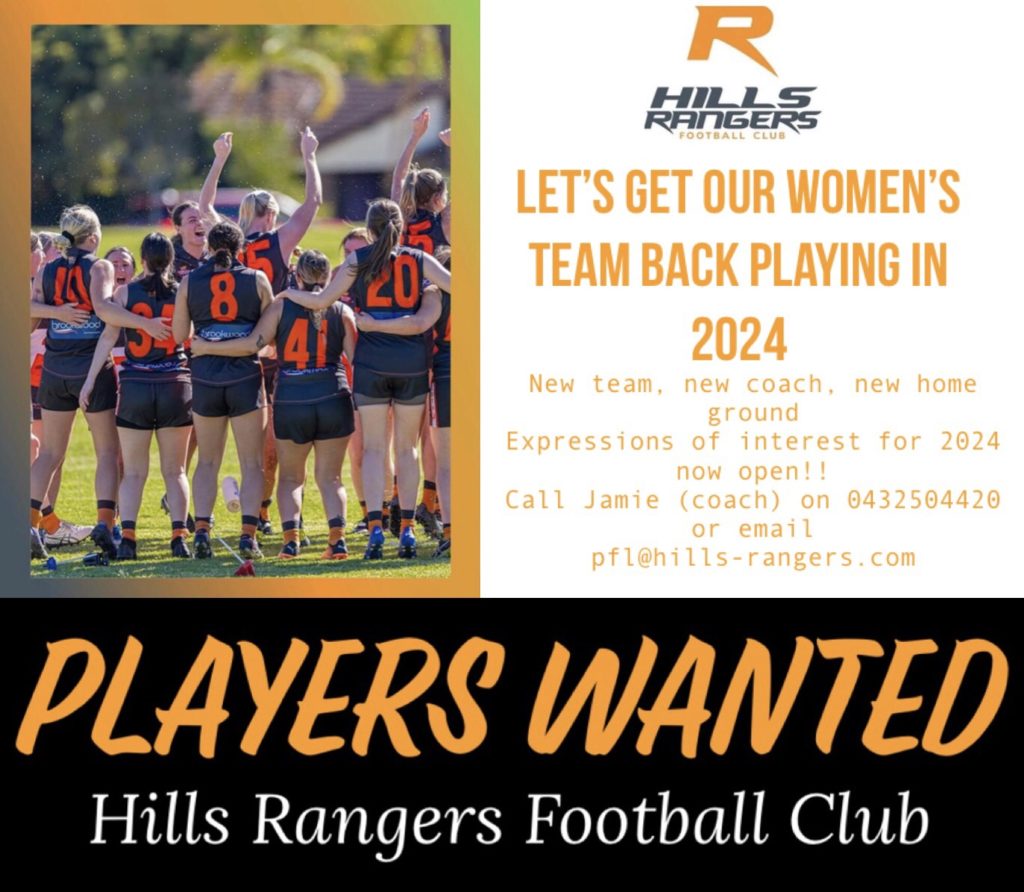 Girls Footy – Chicks who kick!!
The Hills Rangers Football Club host the full female footy pathway, which is shown below.
Year 3/4 Girls;
Year 5/6 Girls;
Year 7/8 Girls;
Year 9/10 Girls;
Year 11/12 Girls;
Amateur Women (18 years plus)
We are aiming to run teams in all of these age groups pending registration numbers. For more information on these teams please get in touch via email at pfl@hillsrangers.com or PM our Facebook page.
You can also keep up to date with the latest girls and womens footy by liking and following our Facebook page: Hills Rangers